Our professional staff members are carefully trained and dedicated to helping you select the right products. We are proud to have personnel with such unique skillsets and talents, providing everything from facial treatments and nail services to spray tan sessions and free makeup lessons. These are the people that truly bring the Merle Norman brand to life.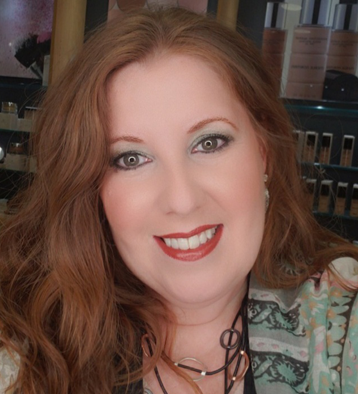 Meet Ann, the Owner of your local Merle Norman Cosmetics. She is originally from the suburbs of Chicago, but has lived in the Bloomington/Normal area for 30+ years. Ann has been the owner of your local Merle Norman Cosmetics since 2004 and started working there for the previous owner in 1996. Ann went to ISU for Psychology and has her Esthetics and Nail Technician license. She does everything that we offer at Merle Norman, but her specialties are Manicures, Pedicure and Facials. Her goal is to have you leaving looking and feeling your best!
Fun fact: She grew up taking dance classes and used to teach Ballet and Tap and is also a die hard Chicago White Sox fan!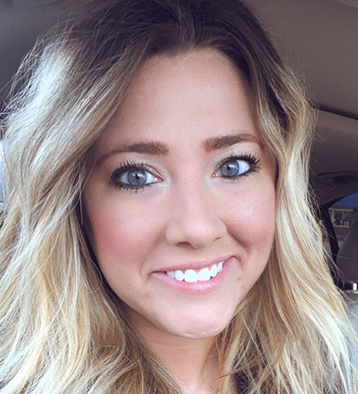 Meet Stacey, one of our Assistant Managers. She has been with us for 12 years. She is a native of the Bloomington/Normal area. Stacey has her Cosmetology License from HairMasters Institute of Cosmetology. She specializes in Waxing, Manicures and Pedicures, but her favorite is Facial Waxing. Come in and let her give you Brows that Wow!
Fun fact: She did gymnastics for 13 years growing up!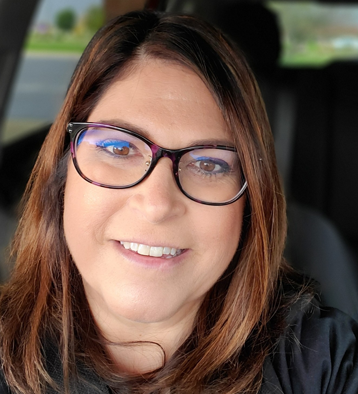 Meet Kim, our other Assistant Manager. She has been with Merle Norman for 11 years. She is originally from Minonk, Il. Kim does Makeovers including Skin and Color Assessments, Spray Tan, Ear Candling, and Ear Piercing. Her specialty is Makeup on Mature Women. She will go above and beyond to make you look your best!F
Fun fact: She enjoys reading, Star Wars and the Chicago White Sox!
Meet Sarah she is our Wedding Coordinator and is a recent Esthetics graduate from Tricocci University of Beauty Culture in Normal. She is local of this area and has been with us since 2019. Sarah specializes in Special Event Makeup and will soon be doing facials and waxing. Give Sarah a call to set up your Wedding or Special event makeup, you won't regret it!
Fun fact: She is a middle child and likes horror movies.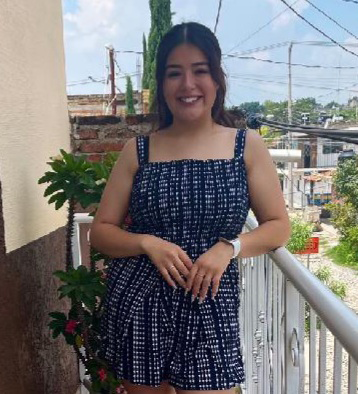 Meet Monce, she has her Cosmetology license from HairMasters Institute of Cosmetology. She is a local of the Bloomington/Normal area. Monce has been with us since 2020. She does Manicures, Pedicures, Acrylic Nails, Dip, Facial Waxing and Ear Piercing, but her specialty is Acrylic Nails. You should check out her amazing nail art @nailsbymonce on Instagram!
Fun fact: She loves nature and spending time outdoors. She is also a fan of Game of Thrones.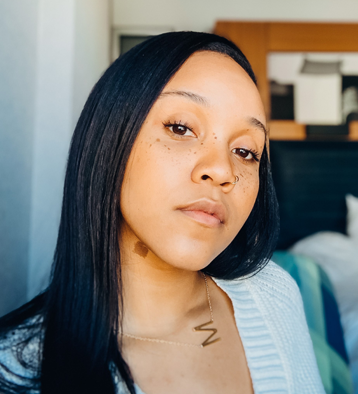 Meet Marlee, she has her Esthetics license from Tricocci University of Beauty Culture in Normal, Il, but is originally from St. Joseph, Mo. Marlee has been with us since 2020. She does Facials, Waxing, Lash lift and Tint, Brow Lamination and Tinting and Makeovers. Her specialty is very relaxing Facials! Would like to share with everybody that Self Care = Self Love. She would like you to make yourself at home in her chair!
Fun fact: Her hobby is horticulture and in another life she is pretty sure she was a dragon!
Do you need help matching your foundation to your skin tone? Our makeup specialists can steer you toward the right shade. Do you want to learn more about how to apply your makeup to get the best possible coverage? Our team can explain the differences between matte, liquid, and powder foundations and help you find one that fits your skin type.
If you're experiencing skin dryness or struggling with acne-prone skin, our facial specialists can provide you with personalized skin assessments and work to find solutions to your skin problems. Maybe you're finding it difficult to maintain your brows and need some assistance. We have in-studio waxing specialists that can shape your brows and help you achieve that perfect arch! Are your nails in need of some serious TLC? You can enjoy a relaxing experience with our pedicure or manicure specialists who will ensure that you step out in style.
Are you a bride-to-be or going to prom for the first time? We offer jaw-dropping special event makeovers and bridal makeup packages. Our beauticians can even provide on-site rehearsal day application or wedding day application for a stress-free special day.
No matter your makeup or skincare need, Merle Norman's team has you covered. Contact us today to schedule an appointment. (309) 663-4733